The Monsoon Style Edit : Rainy Trends
Posted by TEAM ALMIRAH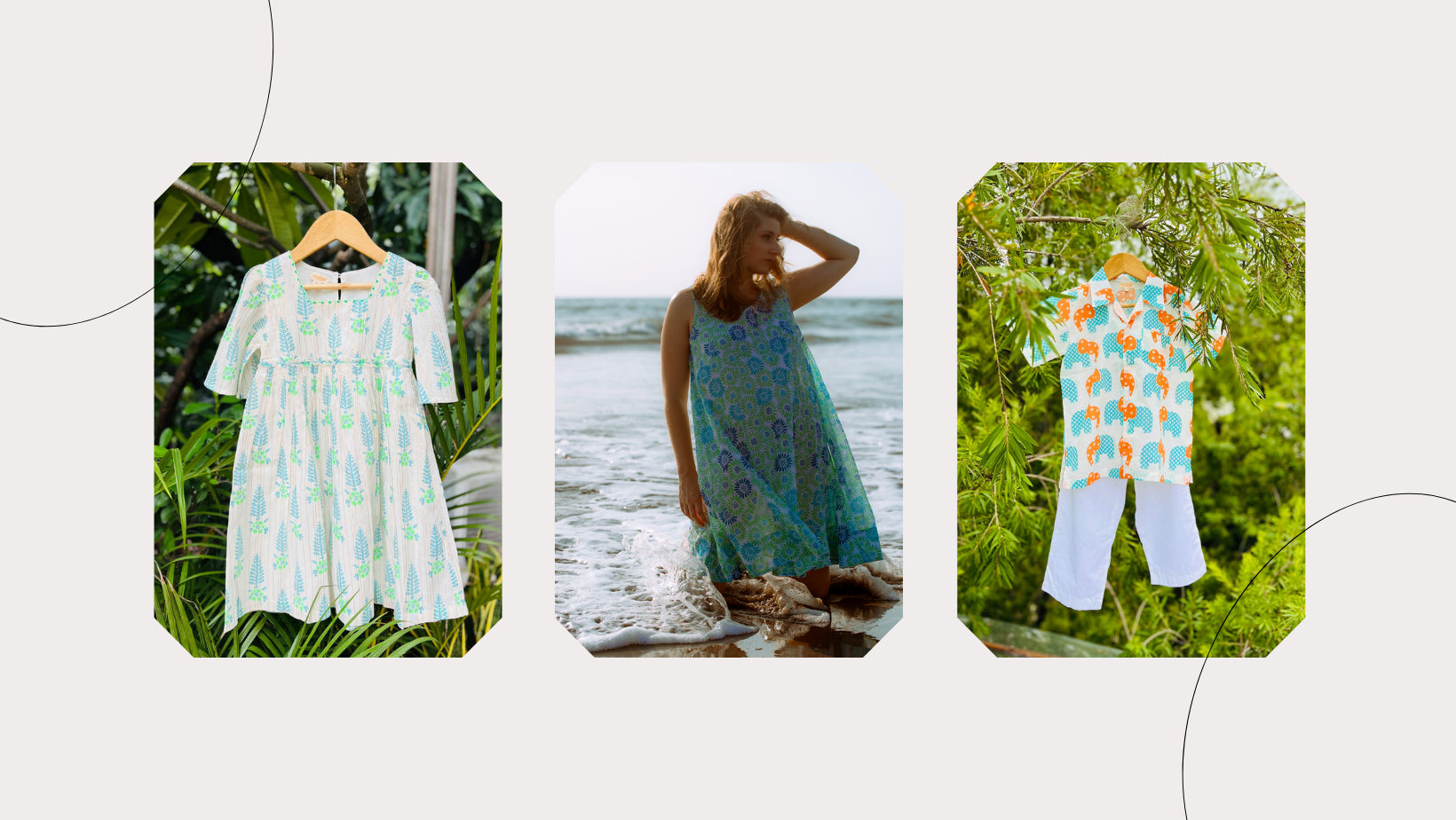 Some times when it rains, it pours!
The rains are beautiful, and a much awaited time of the year especially in India. Monsoons bring a cool respite from the summer heat. The unpredictability and the rain pour can be a challenge as we have to be trendy and yet smart.
Let's see how we can be practical, Stylish and cool this season:

1. Choose Light wear Cottons:
This is not the season for heavy. Fabrics that will stick to your body and not dry easily. Opt instead for quick-drying fabrics like lightweight cotton blends and muls so your retain moisture and dries off quickly incase you get wet.

2. Layer with Light Clothing:
The best way to start is with light layers, with rain patterns being unpredictable you can change or add a thin layer depending on if its gets cooler or warms up. Layering is key during monsoons we have many options here for you too.

3. Choose Skirts & Shorts:
A rule for kids, consider wearing shirt , shorts, dresses so in case you get wet in the rain, the clothes won't drag you or your kids on the ground after being soaked. Skirts and shorts are v practical, easy to dry and pair well with lightweight tees, shirts and tops for a smart casual look.

4. Go for Bright Prints:
Bright and happy pops of prints and colour are the most common trends for monsoons. We have a range of options to choose from for toddlers and kiddos. You can wear your favourite motifs too and looks designer in your fav shirt or top!

5. Carry a change:
The one rule you must ensure, pack a change in that waterproof bag so incase the rain gets too much and you don't have time to dry the clothes, quickly and swiftly you can change into a new set and feel refreshed!


And so, while we loooove the rains in the monsoons, we must ensure we are ready for it! Choose light weight cottons, mostly skirts and shorts and ensure you can layer your outfit incase the weather changes. Most importantly carry a change of clothes but don't lose your designer style and wear your favourite print or motif on that rainy day for some pop and fashion! Collection 2019 Sale 70% Off Title for image