Simplify your Almirah : How Many Clothes Should Your Child Have in their Wardrobe?
Posted by TEAM ALMIRAH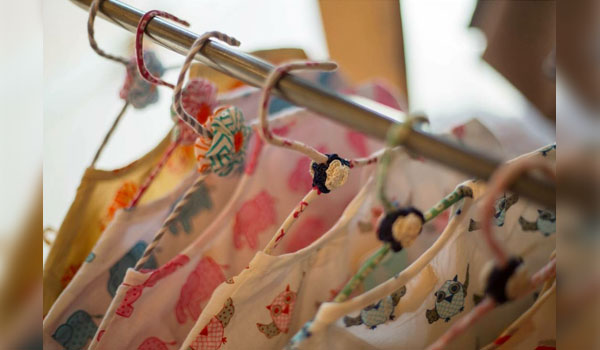 As parents today, you have probably accumulated an abundance of clothes for your child, and getting an abundance of gifts for indulgent family members doesn't make it easier! 
From adorable tees to matchy co-ords, it's easy to get swayed by trends and the options we have! But like in everything… kids too need to be taught that not just a functional but a well-balanced wardrobe saves time, unnecessary expenses & reduces stress. 
In this post, let's explore how many clothes your children should have, and we will try to help you out through our Almirah.
1. Quality not Quantity:
Clothing also needs to be that which will last longer, withstand wear and tear and grow with your child. Opt for durable fabrics like our cottons and fits like ours that are made for kids to grow into and help your kiddos look trendy and help your pocket in the long run too!
2. Start a Capsule Wardrobe:
The most trendy parents today are growing not just for themselves but their kids an Almirah with the right mix of multiple versatile pieces from tees, to shirts, pants, shorts and love layering. Our colours are always complimenting any style you choose to go for- minimal, vacay, a little bit of glitz and fun or just plain n simple smart casual!
3. Seasons Come and Go:
The most important for this step is top see the climate and seasonal changes when planning what to put in the Almirah or closet. Your clothes can be layered in and out but make sure you choose what fits your child for comfort and the climate and keep it streamlined!
4. Organize, Organize, Organize:
A lesson we all need to learn when young, how to care for their clothes and keep 'em organized! Make sure you maintain and keep those that your kids love and feel the most comfy in. The ones that they have grown out of, do pass on or donate if they are still new-ish. At Almirah we hear so many stories of cousins sharing their clothes passing them down.
5. Mindful Shopping:
In a world where the malls and our phones are full of new items and trends, we must be careful to plan and not overindulge! Almirah we insist that trends are every lasting and nothing really goes out of fashion!
So what our magic number: We feel 8-10 outfits would be a great idea to build your wardrobe for your child! We  feel this blog might be the start to get you thinking… that you can strike a balance between having enough clothing options and avoiding excessive clutter. After all we all know how easy it is to accumulate things today. So focus on the above and you are already on your way to starting a smart Almirah of your own! Collection 2019 Sale 70% Off Title for image