FAQs about your order during lockdown and COVID-19
Posted by ALMIRAH TEAM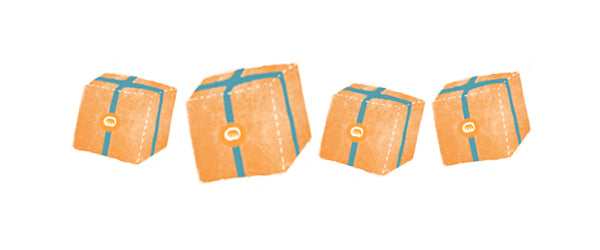 PLACING AN ORDER
Are you open? Can we order from your website?
We have temporarily closed our brick and mortar stores as per govt guidelines. We hope to resume once the government removes restrictions. If till then, there are any orders you wish to place, please visit our website Almirah or reach out to our dedicated team to help you.
Do you think we should wait to order?
We recommend you place your orders now so that we can help you at the earliest. 
 Is there any special coupon or discount?
Yes, you can get a 20% off on any purchase made on our website till 15th June. Shop away!
Use coupon code - JUNE at the checkout on our website.
Can we order personalised or customised gifts?
You may place an order for this however, personalised items take a slightly longer processing time, so do keep that in mind while ordering. You can personalise your gifts or bedding here.
SHIPPING & DELIVERY
Will there be further delay due to COVID-19?
You may experience temporary delays as a result of the additional safety measures we are taking to help protect our servicing teams. Please note that any changes to your order will be communicated via email or whatsapp. You may Whatsapp: +91 9870111571 or write to us at feedback@thealmirah.com
When will I get my order?
We are trying our best to deliver ASAP, but for now all deliveries will be after the lockdown amid the current situation. As soon as we can, we will send you a tracking number so you can track your order.
How long will it take to process my order?
When the lockdown lifts, we will try our best to ship your goods, as soon as possible. Normally, we take 5-7 business days, however if there is a change in delivery dates, we will inform you. 
Do allow us to put in place health and safety measures for our delivery and processing team.
Will my customization order take longer?
Our first and foremost goal is ensure the safety of our delivery teams, deliver our goods according to the guidelines put in place by the government so we will be unable to fulfill orders till the lockdown. Custom orders normally take 7-10 additional business days for shipment. Please expect deliveries for customised items to take longer.
PAYMENTS
How do I encourage contact-less delivery?
Preferably make credit card payments or bank transfers, as we want to encourage contact less delivery.
Can we choose the COD option?
Yes, you may but it will delay your order, and at the time of dispatching we might require a bank transfer depending on the rules during that time.
CANCELLATIONS
Is the payment refundable if lockdown extends after June 15th?
Yes we will refund your money if you wish to cancel your order. Please reach out to us via email: feedback@thealmirah.com or Whatsapp: +91 9870111571
Can I cancel my order at any time?
Yes, if the items have not shipped, you can cancel. Please reach out to us on our email feedback@thealmirah.com or Whatsapp: +91 9870111571 Collection 2019 Sale 70% Off Title for image