Celebrate Motherhood With Almirah's Elegant and Comfortable Clothing
Posted by TEAM ALMIRAH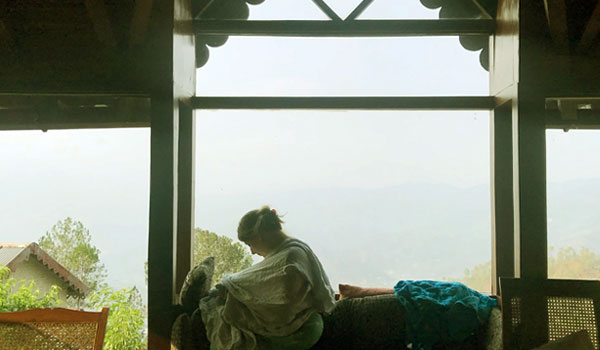 Celebrate Motherhood With Almirah's Elegant and Comfortable Clothing 
Mother's Day is a special occasion to celebrate and honor the most important person in our lives - our mothers. It's a day to express our gratitude, love, and appreciation for everything our mothers have done for us. At Almirah, we believe that every woman deserves to be pampered and spoiled on this day. We are dedicated to providing women with comfortable, stylish, and high-quality clothing that fits their unique needs. Let's make this Mother's Day extra special and show our moms how much we love them. 
Versatile cotton sarong essential :
Our cotton sarongs are made from 100% natural cotton and are designed with love. These sarongs come in vibrant signature prints and are a one-size wrap that can double up for more uses. The sarongs are perfect for a day at the beach, pool, or as a stylish cover-up. The versatility of our sarongs makes them a perfect gift for mothers of all ages.
Effortless elegance for moms-to-be:
For expectant mothers, our maternity shirts are a must-have. Our loose-fitted, relaxed nightshirts come with buttons down the top and pockets. The maternity shirt is designed to fit your changing body, providing flexibility and a flattering silhouette. This maternity shirt is also easy to clean, so you can wear it on multiple occasions. With our maternity shirts, mothers can stay comfortable and maintain their style during pregnancy.
Our women's long dressing gowns are classic-style robes with all-over signature prints. Made from 100% cotton, our long dressing gowns are machine washable and designed with the mother in mind. The wide sleeves make for easy fitting and the removable belt adds an indulgence of comfort. The dressing gown comes with side pockets and is designed to offer style in our unique hand-printed motifs. Our dressing gowns are perfect for lounging around the house or as a stylish cover-up for a day out.
Towel Wrap a Comfortable elegance for every day:
Our towel wraps are a must-have for every mother who loves the beach. Our beach towel wraps are woven from 100% cotton and come in our signature prints. These towels are easy to carry as great picnic and beach covers that dry very quickly. They're absorbent and trendy and make for great gifts too!
For mothers who love to match with their little ones, our mother-and-son matching night suit is perfect. Our new and comfy matching sets come in signature prints and are perfect for family time, photos, or lounging. The pyjama set is sure to become a lasting favorite with its elasticized waistband for comfort and button-down top. The unique design makes for a perfect gift for mothers on any occasion.
Comfort Meets Fashion: Pyjama Set
Finally, our women's pyjama set is perfect for lazy days. Printed in small batches and made from soft cotton for extra comfort, our women's pyjama set features a V-neck, buttoned-down top, and piping detailing. The elasticized waist adds to the comfy fit, and the set comes with pockets too. It makes for a thoughtful gift for almost any occasion – birthdays, baby showers, Mother's Day, or the best one: a holiday to look insta-ready always!
At Almirah, we believe that our signature clothing line for women is the perfect way to show your mother just how much you care on Mother's Day. Our collection of cotton sarongs, maternity shirts, dressing gowns, towel wraps, matching night suits, and pyjama sets are crafted with love and designed to offer comfort, style, and versatility. So, this Mother's Day, let your mother know just how much she means to you with a thoughtful and stylish gift from Almirah. Collection 2019 Sale 70% Off Title for image